Why Housing and Homeownership?
Home ownership is becoming less accessible in Puerto Rico. The median household average income is $19,515 and the minimum wage is $7.25.  With these numbers, a family's mortgage payment should not be more than $377, which represents 30% of total income.
But average housing prices in Puerto Rico are $175,000 - $319,000, which would make mortgage payments $940- $1,700 -- too high a percentage of a family's income.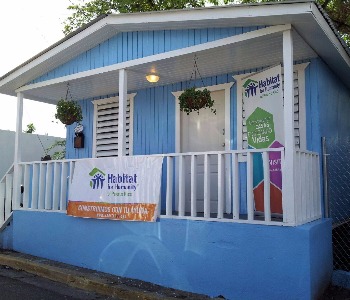 Positive Impact on an Entire Community
A decent and affordable place to live helps families helps families and communities for the long term.
Economy
The construction and sale of new homes generate an economic impact in the community, including the creation of new jobs.
Community
New homeowners are more willing to take care of their homes.
Children
Having a stable home is essential for a healthy and stable childhood.
Health
Owning a home promotes better physical and mental health.