What We Build
New Construction
We build homes for low income families, on land that has been donated or acquired through monetary donation. Habitat selects each family through non-discriminatory criteria and requires family members to participate by contributing 400 hours through construction work and educational programs. The new homes are built in collaboration with volunteers, private and public donors and with the help of the community. 
Once the house is completed, the participating family acquires the home by means of a 25-year mortgage at zero percent interest and zero profits for Habitat for Humanity of Puerto Rico. The actual cost of the home is subsidized by Habitat by means of donations of materials, services and/or other monetary contributions from corporations and individuals. 
Monthly homeowner payments are placed in a fund that allows other families to receive help by becoming homeowners as well.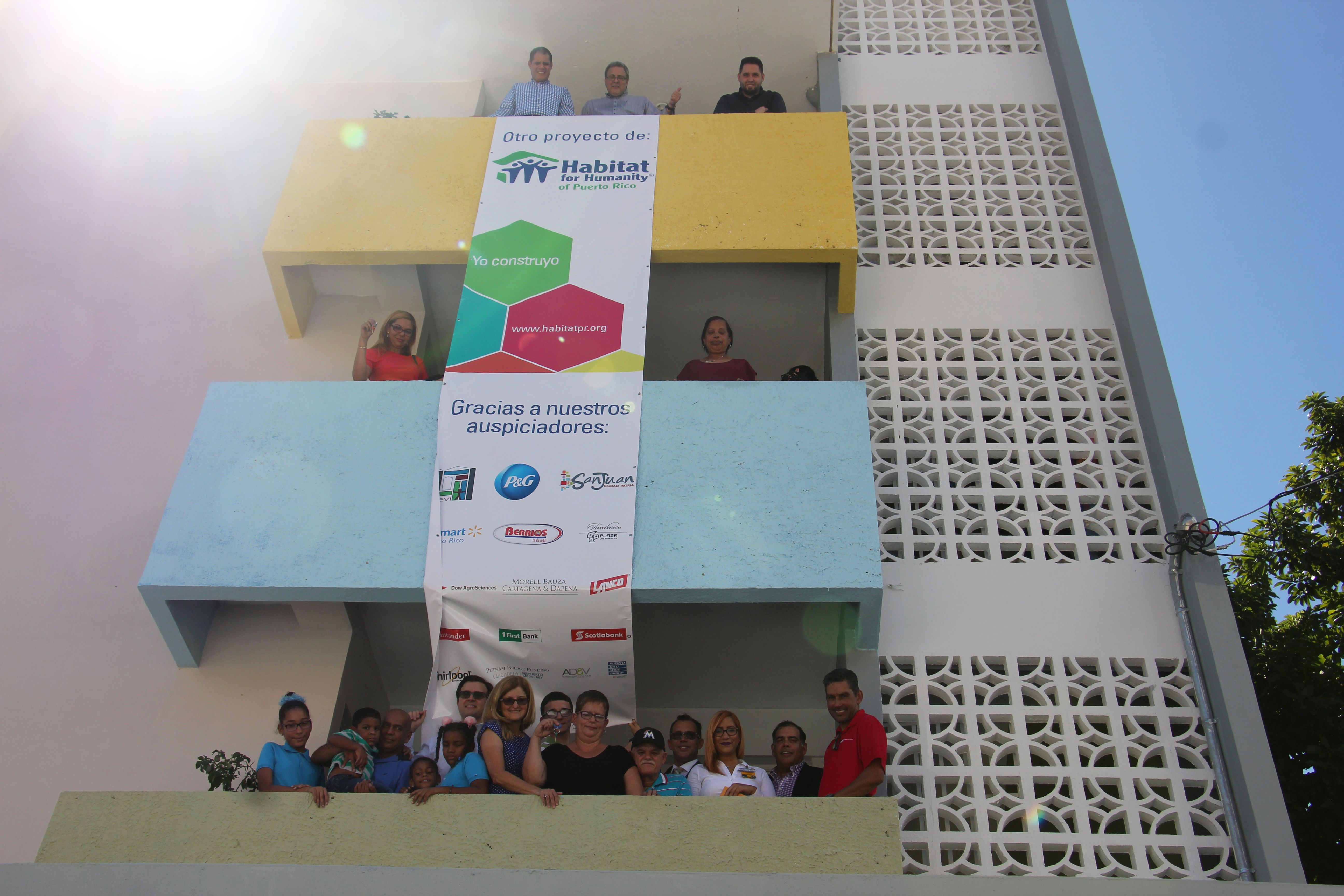 Home Restoration
Habitat's main focus is to create opportunities for families of lower income to become homeowners. However, we have designed Toque de Cariño, a program through which we make minor housing repairs, to help families that are already homeowners but do not possess the resources to maintain their homes in safe conditions.